Get best grade Black Coal, Steam Coal, Bio Coal, etc., by dealing with LBRY Coalfield Mines Pvt. Ltd.
About Us
We, LBRY Coalfield Mines Pvt. Ltd. are licensed wholesaler/distributor, supplier, and trader of a wide range of coal products that includes Black Coal, Steam Coal, Bio Coal and all other types of coal. Established in the year 2018 at Sultanpur, Uttar Pradesh, India, we are new in this domain and are working hard to become a reputed business entity in the market. We receive our offerings from market leading sources who are quite proficient in their domain. They ensure the offerings we receive and further process to clients' desired destination are of the best kind. Relying on the expertise and timeliness of our vendors and associates, we make on time deliveries to our clients. Apart from this, we adopt every other measures necessary to satisfy our customers, which makes us a trading partner par excellence.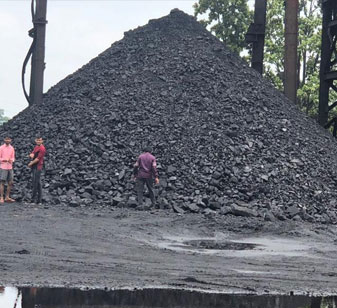 We ensure to provide best quality offerings with our experts taking every single measure for this. They maintain a stringent quality policy...

Satisfying our customers is our primary policy. We adopt every possible step in order to deliver the best offerings to our clients. First step...

Being a trading company, our business completely depends upon the vendors that we choose. Though we are new in this domain...

Choosing us can be beneficial in several ways. We aim to supply our offerings in the most professional manner. Our experts ensure to receive...
Our Valuable Clients